The equipment
The Bat
Blind Cricket is played with any normal cricket bat.
The Ball
Blind Cricket in the UK is played with a size three football which contains a set amount of tiny carbon balls to produce sound. The ball is highly visible as well as audible and is small enough that junior players can use it without difficulty. This ball can only be purchased from BCEW.
Finding a ball pump to inflate the ball can sometimes be a problem, we recommend the below one:
https://www.amazon.co.uk/gp/product/B01KHC5R0I/ref=ppx_yo_dt_b_asin_title_o01_s00?ie=UTF8&psc=1
There is also a small hard ball bowled under arm and primarily used for international cricket. BCEW doesn't sell this ball but it can be purchased via this link:

https://shop.rnib.org.uk/audible-cricket-ball-2851?GS25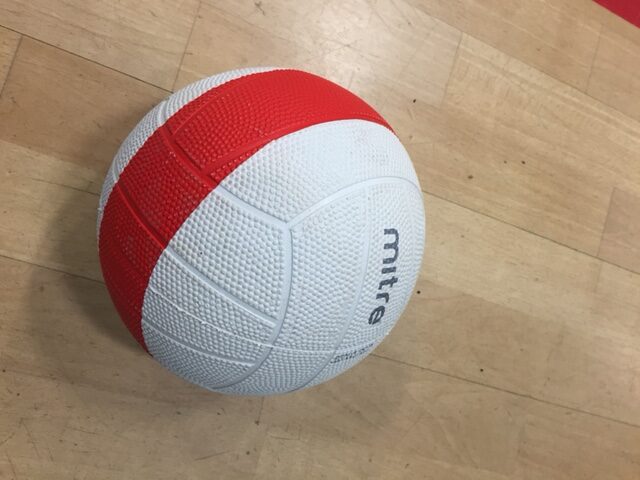 The Stumps
Blind Cricket stumps are both wider and taller than those used in sighted cricket, they are also brightly coloured and don't have removable bails. The stumps can be orange but are more usually white. They are 35 inches high and 10 inches wide. They can be used indoors or outdoors as they are free standing, not driven into the ground.
We would recommend these for matches, but for training or taster sessions you are better off using ordinary spring loaded indoor cricket stumps.
The Boundary Markings
For blind cricket matches two forms of boundary marking are usually used, either a boundary rope or brightly coloured boundary marker disks, we would recommend using yellow markers if you haven't got a boundary rope. White markers are discouraged as low sighted players may mistake them for the ball when fielding.
How to purchase equipment
Bats, Boundary Markers and Boundary Ropes can be purchased from any cricket supplier.
We don't supply simulation specs but you can purchase them from www.vinesimspecs.com

Ten pairs of sim specs cost £175. If you visit the website you can find more details.
BCEW are able to sell you balls or stumps at cost price.
UK Domestic Balls cost £9 per ball not including postage and packaging.
Stumps cost £75 for a match set including postage and packaging.
If you wish to purchase either item please contact BCEW Business & Competitions Director Dave Gavrilovic.
Email: [email protected]
Please include details of how we can contact you, where you want the order delivered to and if there is a specific date you need the products by. We will contact you to arrange payment.
If you cannot order via email please phone Dave Gavrilovic on 0208 2794642.
Please note BCEW does not have full time staff, orders may take time to process so please order as long before you need the products as possible.